If you're trying to distinguish yourself as a financial advisor, you need to set yourself apart from the rest. Every financial advisor has access to similar asset allocation tools, calculators, and risk assessments, but even with the same tools, some financial advisors get more clients than others because they've learned how to distinguish themselves from the competition.
One of the best ways to distinguish yourself from your competitors is by offering a more comprehensive, holistic service that achieves the personal financial goals of your clients and attracts new clients because they feel like you really get them.
While it can be tricky to offer more holistic financial advising services, it doesn't have to be. One financial advising tool can offer you the perspective you need to stand apart from your competitors in fifteen minutes or less!
Offering a Holistic Perspective
Financial advisors often focus only on the money and not on the money manager. While it might make sense to us to offer objective advice, money can be a very emotional topic for many people.
It's not enough to only understand how the financial side of advising works, you should try to understand what influences your clients' money decisions and what they value financially. Do they want to invest more in travel or in starting a family? Are they optimistic or pessimistic about their money situation? Knowing details like these gives you a more holistic view of what sort of financial advice they need. You need to know your clients' financial psychology.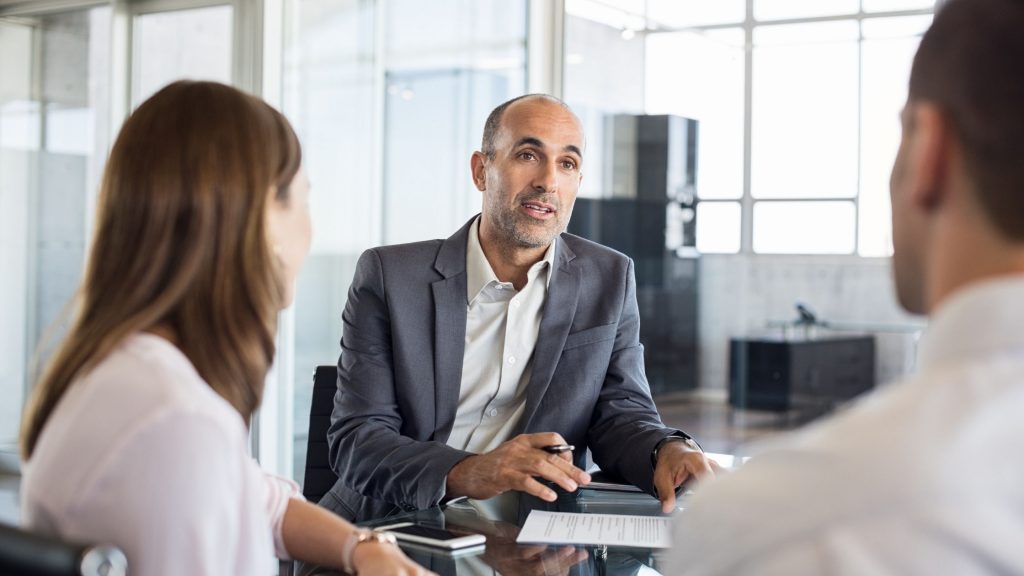 When you hear this term you might say, "Psychology? I'm not interested in becoming a therapist!" And that's not exactly what it is. Financial psychology simply lets you know more about why your clients and prospective clients make certain financial decisions. It takes the guesswork out for you and makes your clients and prospects feel understood.
However, learning about your clients' financial psychology can be time intensive and some of it can be difficult to learn just from asking questions. While there are some tools out there that help you understand parts of your clients' financial psychology, such as risk assessment tools, you need a more holistic approach to understanding your clients.
What is Moneymax? 
But what is this secret tool that can set you apart? Moneymax!
Moneymax helps you stand out because it's unlike any other financial advising tool on the market and it adds empathy and personality to your advising.
Studies show empathy drives better client relationships and better portfolio performance. This tool not only lets you learn more about your clients, it also shows your clients that you, as their financial advisor, really understand them. Maybe better than they understood themselves!
Moneymax puts you in a position of more trust and strengthens your ability to lead a client more effectively to their financial goals. The Moneymax tool allows you to:
Truly "get" your clients
Increase your prospective client conversion rate
Develop better relationships with your clients
Have less sales-y interactions and more meaningful ones
No matter what type someone gets, the Moneymax quiz makes your clients feel like you truly "get" them and transforms sales-y calls into more authentic conversations. If you're ready to take your financial advising practice to the next level, it's time to invest in Moneymax!
How the Moneymax Tool Was Created
This Moneymax quiz was formulated as a part of a research study in the 1990s. It's been retested two times since then and had the same results, making it a timeless quiz you can use for years to come. It measures where your clients fall on a scale of 1-100 for 13 characteristics. Based on their results for those 13 characteristics, they will be assigned one of nine personality types.
Moneymax is a personality assessment based on research by Dr. Kathleen Gurney. It gives you insight into your client's money personality and money management preferences.
The assessment takes clients' only minutes to complete and provides a meaningful report about their money personality. With Moneymax, you can provide your clients:
More appropriate asset allocation
Greater satisfaction with the process
More confidence and peace of mind
More efficient communication
Whether you use Moneymax or not, it's important to approach your clients with a more holistic view of their financial psychology. Understanding the full picture will set you apart from competitors and will lead to a long-term, mutually beneficial relationship.
That being said, Moneymax is the easiest and most effective way to understand your clients' financial psychology and how to guide them towards the best financial decisions. Don't believe us? Subscribe to our newsletter for an exclusive deal to try Moneymax's profiling tool at a discounted price.