To know and understand the motivating forces behind investing, to know and understand why one investor becomes tense about losses, why one becomes greedy about profits, and why one either overreacts or fails to react is, perhaps, more than half the investment battle. Money and emotions aren't always an ideal pairing. If your emotions are managing your wealth, you may not be setting yourself up for success.
There is a high price to pay for the kind of innocence many investors bring to their investments and the way they interact with their investment advisors. Unfortunately, in many cases, to help maximize your financial returns, you must first help yourself master your emotions.
Often, bull markets are like blinders. Investors begin to believe in the fantasy that their stocks will always take good care of them and never disappoint them. But, when reality hits and the bull market turns bear, investors can be faced with challenging decisions and their gut emotions may take over.
There are certain important relationships which we must understand before we may be able to achieve a consistent degree of success in the world of investing and in the marketplace.
The first and foremost of these is that the majority of losses in the marketplace result not from poor trading decisions but rather from emotional and attitudinal causes. Investing by its very nature is an emotional business.
Few investors have the self-knowledge, emotional stamina or self-control to make rational, intelligent and profitable decisions, particularly in times of stress. So often, investors react wildly to bad news, frequently selling shares of perfectly good stocks–reacting with their emotional money minds rather than their rational ones.
Why is it that some investors may tend to make rational decisions, stick with their choices and strategies while others seem to act out their emotions and make investment decisions that may not lead to profit?
The field of behavioral finance has given insight into some mental miscues investors make that might sabotage and crimp their returns:
Fear of Losing Money
Psychologically, people give greater weight to a past loss than they do to a future gain. In fact, some individuals find losing money so distasteful that they talk themselves out of investing altogether. Some investors don't make reasonable trade-offs because the drive to avoid loss sabotages any future gains or opportunities.
But when you make decisions out of fear instead of rationality, your decisions are seldom ever good. A 2019 study on entrepreneurship found entrepreneurs who made fear based decisions instead of rational ones were less successful financially.
Determine ahead of time exactly how much you can "emotionally" afford to lose as well as "financially". They are often very different.
Worrying About the Wrong Risks
Investors are held captive by events that could be conceived as unpredictable or frightening events. People are traumatized by dramatic events. They can't tolerate the anxiety that accompanies them.
This can be seen in a modern day context where, for the past 3 years or so, even successful business leaders have been predicting an economic collapse worse than the great depression. While there have been adverse negative effects due to COVID-19, it has not been on the scale of more dramatic predictions.
Investors often become blind and deaf to others' advice in these times and tune out advice from others, including their financial professionals. They exaggerate current crises.
What's worse is that they forget the wisdom of lessons from the past. They overlook the fact that people who stayed fully invested during previous crashes recouped their losses.
Help yourself base your decisions on what you can control, not on those factors you can't control. Review the rationale for your current strategy and ask yourself and your financial professional if it still makes sense. If it does, review why the strategy still makes sense from time to time so you can help regulate any impulsive and emotional reactions that may bring you off course.
Educate Yourself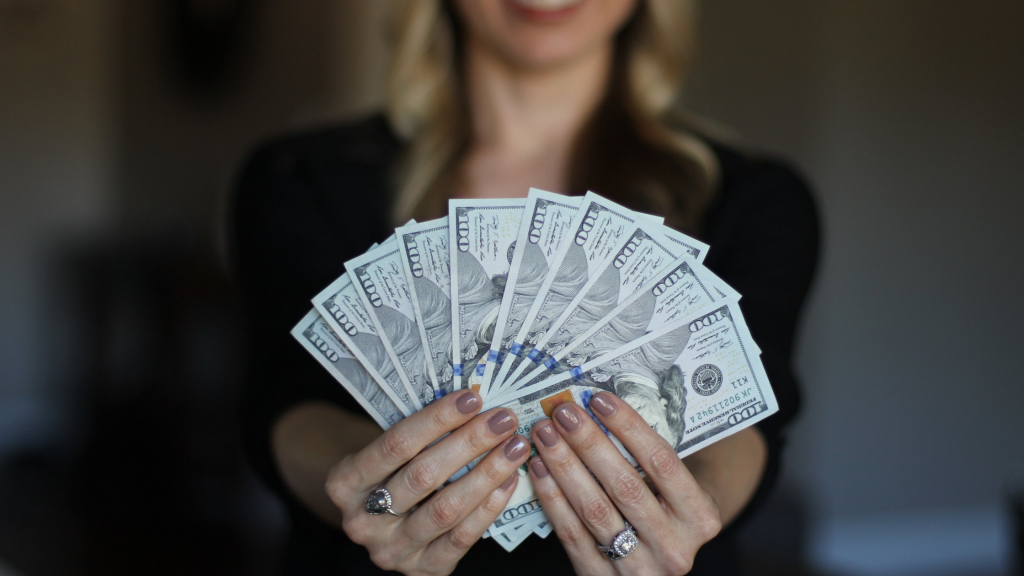 Knowing thyself isn't just for characters in Shakespeare's plays. It's also a great way to better manage your finances. Since emotions play such a big role in financial decisions, it's important to educate yourself on psychology as well as investing in financial education.
If you are a financial advisor, you most likely have strong financial literacy and have studied personal finance for quite some time. However, you might not have studied the psychology behind it.
Oftentimes when we look at just the finance side of wealth management, we can get confused by our clients actions or ideas. However, if we studied the psychology of finance, we would better understand our clients.
One of the best ways to educate yourself on financial psychology is with the Moneymax assessment. This assessment not only allows you to know your clients' and potential clients' personality types, it also reveals where they fall on a scale for 13 financial characteristics.
If you understand the psychology of your clients as well as the principles of personal finance, you are better able to manage wealth.
Conclusion
As you evaluate your investment strategies and individual situations, whether with your financial professional or on your own, consider these points:
Investors are more prone to make or lose money as a function of their emotions and attitudes than on the basis of their stock selection or trading system.
The best system can be rendered a losing proposition by inappropriate implementation due to emotional and behavioral limitations.
Appropriate or successful investor behavior can be learned to a large extent. Education is essential to helping investors stay in control and continue to grow, particularly in learning self-regulation and self-control.
Acknowledging and understanding your emotions is an important step in staying on track with your long-term financial plans when challenging economies become the everyday reality.
Likewise, learning to control your emotions even when the market turns upwards is equally important.
Finally, remember, if you find yourself questioning your decisions, talk to your financial professional, they are there to help you when you have to make the tough decisions.